Everyone knows the importance of backing up devices. Want to know how to back up your Apple TV? In case anything wrong happens, one can restore the data. Unfortunately, Apple still hasn't given an option to users to back up Apple TV devices in the traditional way. The real question is can you back up Apple TV and restore it on another Apple TV just like an iPhone or iMac? No, it can't back up locally. Let us explore the process of how to back up Apple TV.
How To Back up Your Apple TV | Follow The Steps Below
Here I will discuss some of the tested methods, following which you can back up Your MacBook without losing your data.
However, if you are not confident about doing the process by yourself, you can contact TECHYUGA for apple device repair and services.
Get Repair Services For All Apple Devices Including iMac, iPad, iPhone, MacBook, iWatch.
4 Easy Steps To Back Up Your Apple TV
However, just because you can't fully back up and restore your Apple TV doesn't mean you can't sync and save important data. Thanks to iCloud and Home Sharing, your apps, music, movies, TV shows, and photos are easy to access on Apple TV, so you can get your new device set up exactly like your previous one for the best Apple TV experience.
Here's how to back up your Apple TV.
Step1: Sync Music, Movies, and Applications on your Apple TV
When you sign in to iTunes, and the App Store on Apple TV, all your purchased movies, TV shows, music, and podcasts are automatically displayed to install, download, or stream. Your content will appear under the Library or Purchased section of each app, so you can easily find and access it. If you subscribe to Apple Music, you can also stream audio on Apple TV by logging into the Music app.
Speaking of apps, it can be frustrating to install each app individually after resetting the Apple TV. But, you can get back your content quickly. Just log in to your Apple account.
Open Settings by going to the Home screen.
Select Accounts
Now, you need to select iTunes and App Store.
From the menu, choose Add new Apple ID option.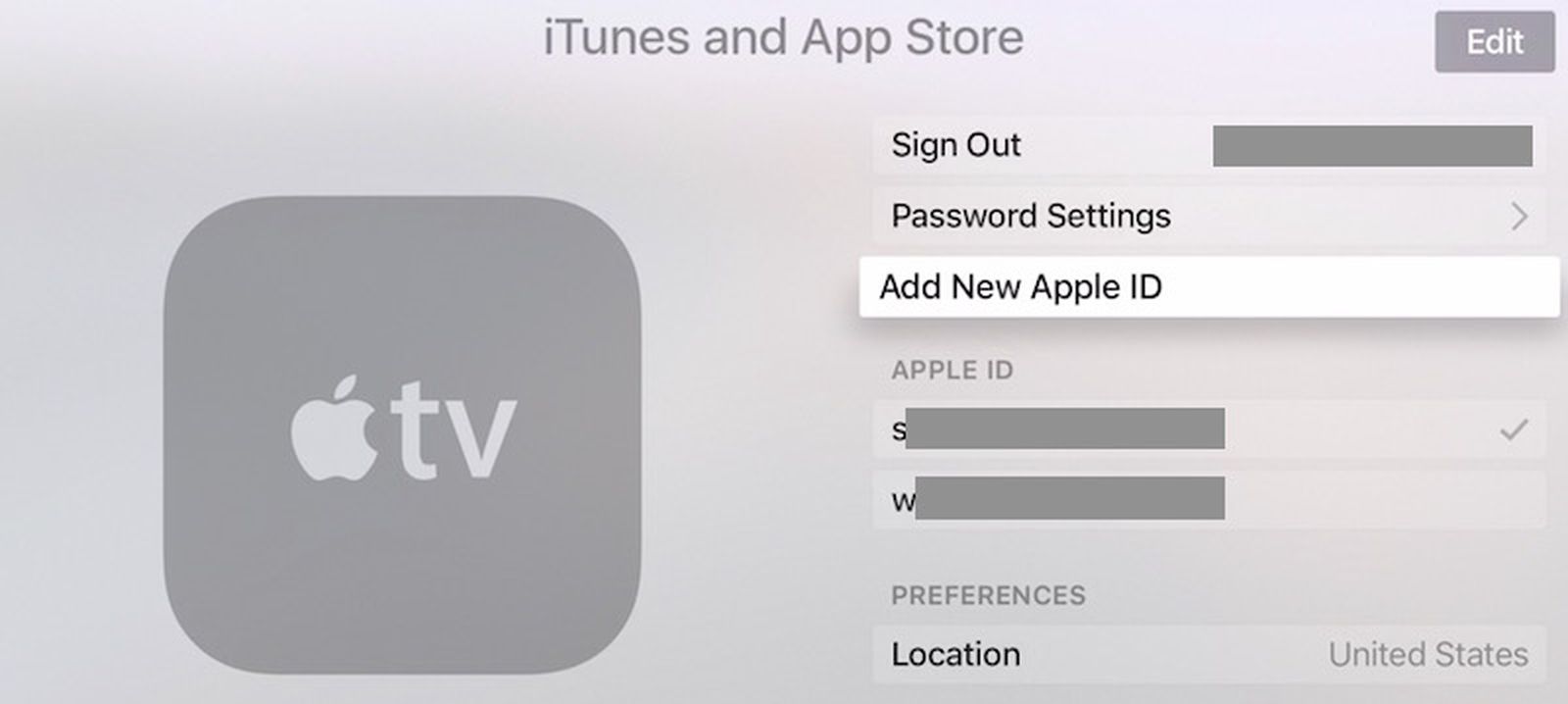 When the prompt comes, select Enter New.
Now, input the extra Apple ID Sign In details.
Press the Continue button.
Type the password for the secondary Apple ID.
Press the Sign In button at the bottom.
You can also add multiple users to your Apple TV so everyone in your household with an Apple ID can see their content on the big screen.
Here is the process to do so:
Go to Settings App on your Apple TV
Select User and Accounts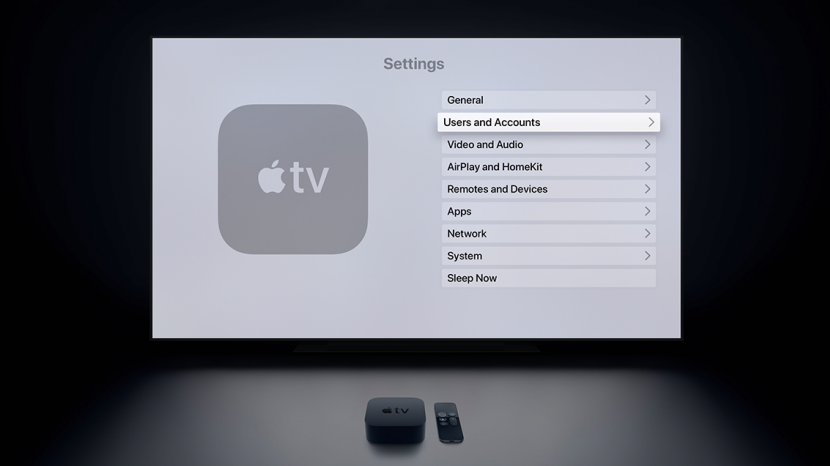 Select Add User to This Apple TV option.
Select Enter New.
Type the Apple ID Sign In.
Click on Continue.
Type the password and select Sign In.
Step 2: Sync Home Screen Across Multiple Apple TVs
One Home Screen is a feature first introduced back in tvOS 11 that syncs your tvOS app layouts across any Apple TV signed in to your iCloud account.  This useful feature allows users to synchronize their app layouts across multiple Apple TVs, provided that they are logged into the same iCloud account. It ensures that all of the apps and games you love from your existing Apple TV are downloaded and arranged correctly on your new one. To do this:
Go to Settings App on your Apple TV
Click on Accounts
Select iCloud
Click on "One Home Screen" to enable the feature.
That's it! Once you've enabled One Home Screen, any apps you download on one Apple TV will also be downloaded on all your other Apple TVs.
Step 3: Sharing Your Computer's Content On Your Apple TV
Home Sharing enables users to share their Mac's content to their TV. Once set up, you can find your computer's media content in the Computers app on your Apple TV. While sharing the content from your computer to your Apple TV is a less elegant solution than the syncing smarts iTunes offers, it means all of the movies, music, and TV shows you have stored on your computer will still be there.To use Home Sharing to access your computer's media library on your Apple TV, sign in to Home Sharing on your Apple TV:
Go to Settings > Users and Accounts
Select Turn on Home Sharing.
Sign in with your Apple ID. Use the same Apple ID for every computer or device on your Home Sharing network.
After you sign in, follow these steps to access your computer's media library on your Apple TV:
Connect your Apple TV to the same Wi-Fi network as your computer.
On your computer, open the Music app, Apple TV app, or iTunes for Windows.
On your Apple TV, go to the Home screen, select Computers, and choose a shared library.
Step 4: Sync Your Photos On Your Apple TV
While the users cannot download images on their Apple TV, the photos can be accessed via iCloud. In case the Apple TV crashes, just enable the streaming feature by going to the Photos app. You won't be able to download pictures directly onto your Apple TV, but you can access them from iCloud. You don't even have to enable iCloud Photo Library if you don't want to access all of your pics, and you can view select shared albums. Here's how to get your Photos on Apple TV.
Conclusion on How To Back up Your Apple TV
You may not be able to back up your Apple TV in the traditional sense, but, for most folks, it's less critical to do so since the device is mainly a viewer of content stored elsewhere.  If your media purchases are in iTunes, your streaming music comes via Apple Music, and your photo library lives in iCloud, you won't have much actual content on your Apple TV itself.
Get Repair Services For All Apple Devices Including iMac, iPad, iPhone, MacBook, iWatch.