Many mac users report on a daily basis that their Mac Won't Update. It's crucial to update your Mac so you can take advantage of Apple's newest features and security updates. The overall performance of your Mac will increase because there will be less chance of bugs or crashes.
So if you are the one who is facing MacBook updated issue and looking for a solution, then this blog is for you. Apple's macOS is a popular operating system, but it can be frustrating when it doesn't update properly. This article will explore why your Mac won't update and suggest some solutions.
However, if you are not confident enough to do it by yourself, you can contact Techyuga for all types of MacBook Servicing and MacBook Repair.
Before going directly to the solution, let's have a look at Why My Mac Won't Update?
Why My Mac Won't Update?
There are a few reasons why your Mac won't update. There may be a MacBook software problem or other Mac problems. Some of the most common mac problems are:
Low storage space. One of the most common reasons why Macs won't update is because there is not enough space available on the device. So you can free up space on your Mac.
Poor network connection. Due to a bad Internet connection, software updates frequently fail or tend to stop abruptly. Make sure your Mac is connected to a stable internet connection before attempting to update your device.
Your Mac is not compatible. If your Mac's software is too old, it will not be able to download and install updates. Make sure your Mac's software is up-to-date before attempting to update your device.
Apple server issues. Apple is currently experiencing server issues, which are causing problems for Mac users attempting to access certain services.
How To Fix Mac Update Issue or Mac Won't Update?
If you are having trouble updating your Mac or Mac won't update or the Mac update stuck, there are a few things you can do to try and fix the issue. You're not alone, and the good news is that we have a boatload of troubleshooting advice to help. Many customers have experienced when downloading and installing it, so you may relax knowing that you're not alone.
1. Check Your Storage Space
The most common reason your Mac won't update is less storage space. First, you need to check your available disk space and then clear the space if you don't have one it.
Here is how to check your available disk space:
Go to Apple menu> About This Mac> Storage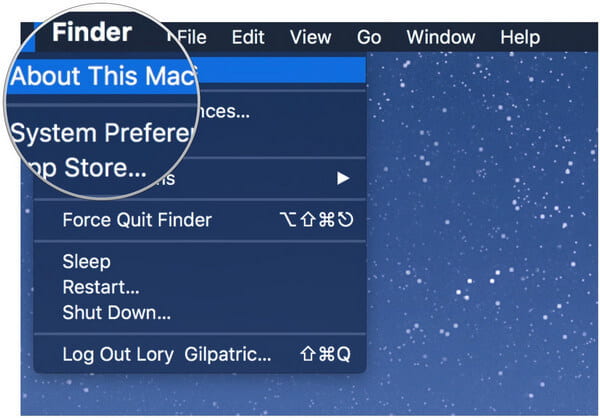 You'll receive a brief overview of your available storage once the bar is loaded.
2. Restart The Update and Your Mac
Restart your Mac if you can't able to update it after cleaning up your storage. Sometimes, restarting will also fix your Mac Update issue.
Go to Apple Menu> Restart
Once you restart your Mac, go to Software Update and retry macOS installation.
if it fails, go to the next step.
3. Check Your RAM
To check how much RAM you have on your Mac,
Go to Apple menu> About This Mac
Click the Overview tab.
you will see your RAM capacity which is available for updating your Mac
4. Boot Your Mac in Safe Mode
Another highly reliable solution for fixing your Mac won't update is to boot your Mac in Safe mode.
To Do This:
Go to the Apple icon and click shut down
Once your Mac turns off, wait for 10 seconds
Then press the power button to turn your Mac back on
Press and hold the shift key until the apple logo appears on your screen.
In the end, try downloading the update once more.
5. Reset The NVRAM
NVRAM stands for Non-Volatile Random Access Memory. It saves unique preferences and settings while your Mac is turned OFF. Resetting your NVRAM might be the solution if Safe Mode wasn't successful.
Restart your Mac.
Press and hold Command+Shift+P+R keys simultaneously for at least 20 seconds
Release the keys
Then try again to launch the update.
6. Try Out The Combo Update
If the problem continues and your mac won't update, go for the combo update. Combo update allows you to update your macOS from any version to the latest available one. For example, a combo update installer lets you update from macOS Catalina 10.15. 1 to 10.15. 4, skipping all in-between macOS Catalina 10.15.
7. Check The System Status
Apple, one of the biggest IT businesses in the world, has reliable systems that are rarely buggy. However, it could just be a coincidence that you attempted to update Mac software right as a server was down for maintenance.
To check the system status:
Make sure the green circle is present to the left of the macOS update.
8. Turn OFF/ON Wi-Fi
A bad Internet connection frequently results in software upgrades failing or stopping abruptly. As a result, make sure your Mac has a solid internet connection.
Click on the Wi-fi menu and turn it OFF
Wait for some time, then turn it ON
After that, you kickstart the update.
9. Set Date And Time To Automatic
If you still have problems with Mac won't update, you may try to set a date and time. Unfortunately, such a modification can prevent the MacBook upgrade from happening. To fix the problem, try setting your time and date to be determined automatically.
Go to System Preferences > Date & Time
Then check the box next to "Set date and time automatically"
Then try to initiate the update once again.
10. Present A Clean Install
Available storage and free space are vital considerations when your Mac won't update. To give your Mac a helping hand, wipe out your system junk, cache, temporary files, and damaged files right now and uninstall programs on mac.
Launch the CleanMyMac X app.
In the left-sidebar, select System Junk, then press Scan
Press the Clean once the scan is ready
Then start the update once again.
Conclusion
You're all set! You should now have control over the situation, and your Mac should now be successfully updated. If the problem still persists we highly recommend you to contact some reputed MacBook Repair Service center.
Hope you like this article. If you have any questions and queries, feel free to contact us or leave a comment in the comment section below. We will be happy to respond ASAP.