Does your iPhone wifi not working? You can fix an iPhone that won't connect to a Wi-Fi network after some simple quick fixes. Well, consider yourself lucky if you can access the internet on your iPhone because many users have started complaining about iPhone WI-FI problems. iPhone Wi-Fi is not working, iPhone Wi-Fi is Slow, iPhone not connecting to Wi-Fi, and iPhone Wi-Fi Issues are some of the issues while trying to connect to a Wi-Fi network.
iPhone Wi-Fi problem is very annoying because the internet is needed for almost all activities, such as video calls, instant messaging, e-mailing, gaming, software/App update, and much more.
However, if you are not confident about doing the process by yourself, you can contact TECHYUGA for all types of iPhone Repair anywhere In India.
Here are the best and quickest ways to fix iPhone Wifi not working:
Quick Fix To iPhone Wifi Not Working
1. Ensure your iPhone wifi is on
When troubleshooting your iPhone Wifi Issue, make sure that your Wi-Fi is ON.
Go to Settings > Wi-Fi on your device.
Make sure the toggle next to Wi-Fi is turned On
If the Wi-Fi toggle is turned on, turn it off and then turn it back on again.
2. Forget your Wi-Fi network
Another way to fix iPhone wifi slow issues is to forget the Wi-Fi network you're trying to connect to. You can tell which networks are password protected because they have lock icons next to them on the Wi-Fi settings screen. Here's how to forget a Wi-Fi network.
Go to Settings > Wi-Fi.
Tap the information icon next to the network you want to forget.
Select Forget This Network and tap Forget to confirm.
Go back to Settings > Wi-Fi and select the Wi-Fi network to reconnect to it.
3. Turn off Airplane Mode
Airplane Mode automatically disables all your network connections including your Wi-Fi which prevents you from connecting to any Wi-Fi network. Here's how to check Airplane Mode settings on your iPhone.
Go to Settings > Airplane Mode.
Next to the Airplane Mode setting, toggle the switch to Off.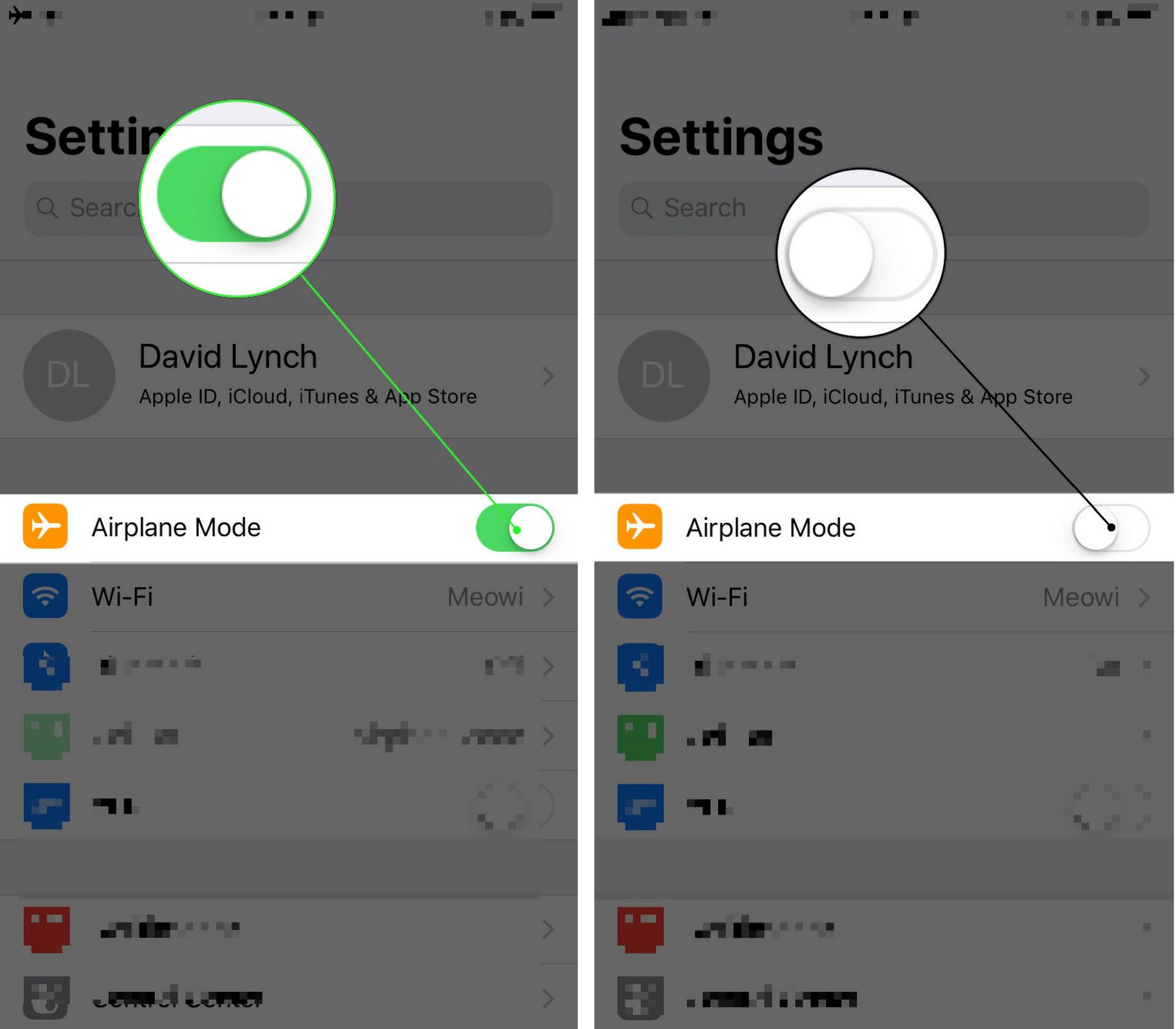 Even if Airplane Mode is already disabled, turning it on and switching it back off again may fix iPhone not connecting to Wifi issue. Sometimes, it can even help speed up your iOS internet connection.
4. Update the latest version of iOS
Apple's operating system updates often include security patches and bug fixes that can help boost your iPhone's performance. Check to see if there's an update you can install. To turn on automatic updates in iOS:
Go to Settings > General > Software Updates.
If there's an update available, tap Install.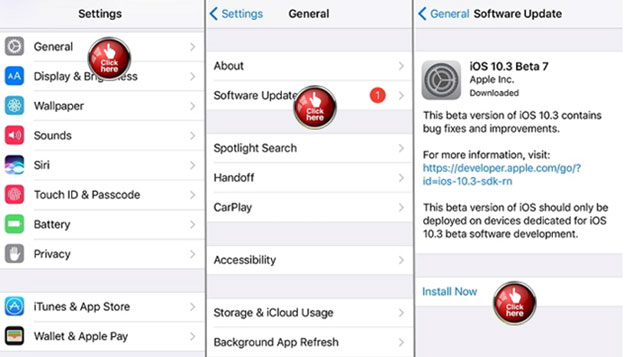 5. Reset your iPhone network settings
Here's how to reset network settings on your iPhone:
Go to Settings > General
Scroll down to the bottom of the screen and tap Reset.
Tap Reset Network Settings, enter your passcode (if needed),
Tap Reset Network Settings again to confirm.
Once your device finishes resetting and restarts, go to Settings > Wi-Fi to rejoin the Wi-Fi network.
6. Check your Router
Are you having problems with a specific Wi-Fi network or all networks? If you're having trouble connecting to Wi-Fi at home, your router might be the reason. To check the connection of your router, connect to the Wi-Fi network using a different device. If that other device can't get online, the reason your iPhone can't able to connect is likely due to your network connection
Check that all your cables are plugged in and connected
And then restart your router by turning it off for several seconds and turning it back on.
It is a simple step-by-step process and does not take much of your time. I think this might be one of the solutions for how to fix your iPhone wifi issue.
7. Restart your iPhone
The quickest and easiest fix for an iPhone wifi slow issue is usually to restart your iPhone. Here's how to restart your iPhone:
Press and hold the On/Off button on the right side of your iPhone
Press and hold either of the volume buttons on the left side until the power-off slider appears
Drag the slider from left to right to power off your device
Turn your iPhone back on by holding the On/Off button until the Apple logo appears.
These steps apply to phones with Face ID (iPhone X, 11, 12, or 13).
While useful, Wi-Fi networking location settings might also be the reason your iPhone not connecting to Wi-Fi issues. Turning Location Services off can help resolve connection issues. Here's how to turn off Wi-Fi networking Location Services on your iOS device:
Go to Settings > Privacy > Location Services.
Click on System Services
Toggle off the switch next to Networking & Wireless.
If none of the above fixes work, you might have a hardware problem, which is best diagnosed and repaired by Apple or an authorized Apple service provider. Search Apple's online support site if you still want to try to fix it yourself. Otherwise, take your iPhone to an authorized service/repair center like TechYuga.